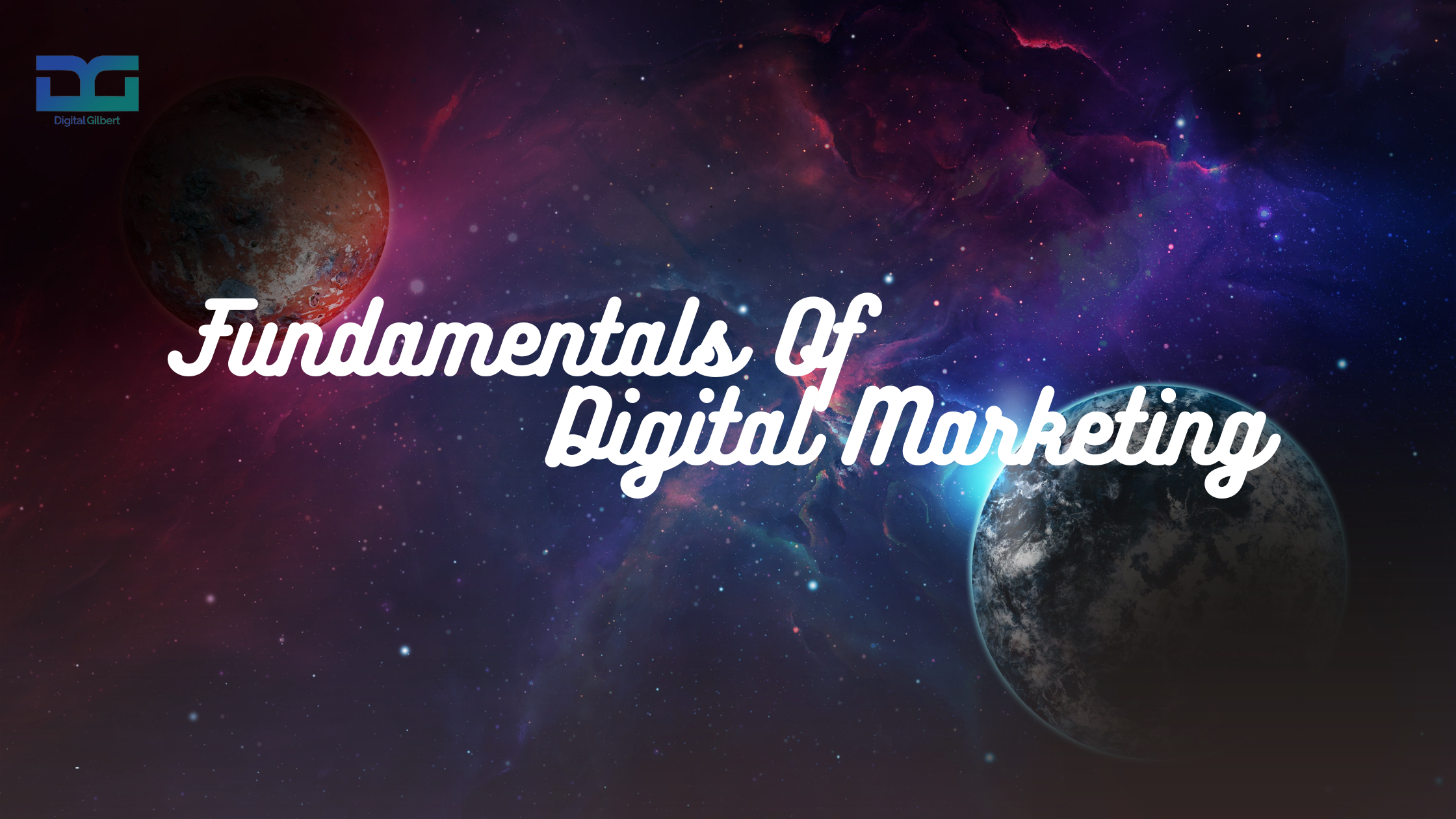 Fundamentals of Digital Marketing 2023
I have often said that marketing is not a science and that what makes sense for you or your company in a given market may not be right for other markets.
So, of course, you will hear my saying the same thing all over the place.
Well, I may say that often, but it is only because I cannot possibly tell you all of the things I have learned over time.
So, here is my list of the five most important things I have learned about fundamentals of digital marketing, and they come from my personal experience in building what I like to call the "Digital Hub."
1. Content Rules
We have to start with the most important rule in digital marketing, and that is to make content.
We can have a fantastic and unique website, or we can make a fantastic and unique blog, or we can have a unique podcast, but at the end of the day, we need to make content.
Why?
Because while we have to go through a process to get people to that content, they have to read or hear it.
This means we must have quality content, and this can be in the form of blog posts, podcast episodes, videos, or anything else you can think of.
The key thing is to make content that the people who are in your market are interested in. This could be in the form of a blog post, podcast, video, a live Q&A, anything you can think of.
2. People Like Videos
We can say "content is king," but the reality is that people enjoy watching videos. It makes sense.
People are much more likely to read articles if there is a video to go along with them, because then they have to be reading a transcript while listening to the video.
The reality is that videos are a good way to get to the content, because people are more likely to click and more likely to be entertained by the videos they watch.
So, if you have a blog, a podcast, a video channel, a social channel, you have to put some thought into what types of content your audience is most likely to be interested in, and then you have to focus on making them.
Digital marketers understand the importance of videos and use them to reach their target audience more effectively. With the right video content strategy, businesses can create meaningful connections with their customers and drive more conversions. The fundamentals of digital marketing revolve around understanding how people like videos, how they interact with them, and what kind of content will resonate most with viewers.
3. It's All About the Search
The fundamentals of digital marketing are not complete without understanding the search. Search is an integral part of any digital marketing strategy, as it forms the basis for understanding customer behavior and preferences.
The reality is that search engines are the most powerful weapon in your digital marketing arsenal.
If you want to rank on page one of Google for your product and services, you need to go through the following processes:
a) Make content people want to read.
b) Make the content unique and interesting.
c) Make the content available for others.
d) Get your website to page one, and then continue to keep it there.
The reason for all of this is that if you put all of these things together, people are much more likely to find your content, and they will share it.
In fact, if you are in a market that has a lot of competition, this kind of content is probably one of the most powerful marketing tools you can use to get ahead of the competition.
4. Marketing is a Lifestyle
Digital marketing is a lifestyle and not just a job. It requires dedication and commitment to stay up-to-date with the latest trends and technologies in order to stay competitive. It's not just about creating content or running campaigns; it's about understanding the fundamentals of digital marketing, such as SEO, social media, email marketing, analytics, etc.
What does this mean? It means that marketing is part of your life. You cannot go a day without marketing. You cannot even stop for a second without thinking about how marketing can help you or your business grow.
It's important to put some time into it every day, because if you don't, you are missing out on a lot of opportunities.
For me, it means that I have to set some time aside each morning to think about the things I will need to do for marketing that day.
I need to make sure I have the time set aside. I have to plan out my week, and I have to schedule the rest of the week. I also need to give the time each day to plan out the most effective marketing that day.
5. Make Your Brand a Lifestyle
The fundamentals of digital marketing include creating engaging content, optimizing for search engines, leveraging social media platforms, and developing effective campaigns. By understanding these fundamentals and utilizing them in the right way, businesses can create an effective digital presence that will help them turn their brand into a lifestyle.
So, what does this mean? Well, let's say that you have an incredibly important product or service.
You are the best in the world at it, and there are not many people who can provide the same service, at the same quality.
You are also in the business of helping people live more successful lives, and your life is your brand. So, how do you want people to see you? How do you want people to feel when they are thinking about the fact that you are helping them?
There is no magic answer to this, but there are a couple of things that you can do. The first is to focus on your core values. What are the things you stand for, and what does it mean to you to live a life of values? Do you believe that making money is important, or is making a difference more important? Do you believe in being a good person, or being helpful?
The next thing you need to do is make your brand a lifestyle. You need to have a website and a blog where you talk about your passions, your interests, your personality.
You need to communicate through the Internet so that people can learn about your life, and your values, and the fact that you want to help people live their best lives.
This does not mean you need to talk about the product all of the time, and you shouldn't talk about your product unless it is relevant.
But you need to communicate about your brand, about what you stand for, what you believe in, and what you are going to help people do.
If you do these things, you will become the life and lifestyle brand of the people in your market, and that can be extremely powerful, and a lot of fun to boot.